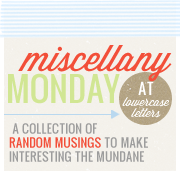 1. Kool-Aid
I did some grocery shopping today and had a coupon that ultimately got me 6 free packets of kool-aid. When Abby saw it, she was like "mom, what's this?". Jessie couldn't believe his 5 and 3 year old daughters didn't know what kool aid was. haha!! Well, I have never brought any into the house before. I don't know about you, but I used to collect the points in an old cool whip container and I got a lot of free stuff when I was a kid. My favorite, which took a lot of points, was a kool aid man pitcher and matching cups. It was awesome! To my dismay, there are no longer points on the packets.
2. "There's a Party in my Tummy"
Our little man is hanging in there. He doesn't seem to have any desire to see us any sooner than planned. He's kicking and rolling around and having a party. Haha!! Which makes me think of that hokey song from Yo Gabba Gabba. I am sooo not a fan of this show...I dive for the remote to change the channel, however the music gets stuck in my head. For example: "get the sillies out!". If you're a mom, you know this one too. In any case, Wesley is still comfy cozy just two weeks before our scheduled c-section. Although I cannot wait to see him, I am not in a hurry for the long nights and feeding every 2-3 hours. I barely remember what those nights were like, and in 2 weeks I'm sure I will hardly be able to remember these quiet nights blogging or watching mindless television with my husband.
3. Car Seat Safety for Infants & Children
This seems to be a big discussion today. The laws have not changed, but the safety recommendations have changed for car seat safety. They--whoever "they" are--now recommend not moving your infant to a forward facing position before the age of 2. Previously it was the age of 1 and at least 20 pounds. They are also recommending children stay in a booster seat until they are 4'9", between the age of 8 and 11. I think I was 12 or 13 when I finally passed 4'9". I wasn't sure I would since my grandmother is 4'11". I thought about how silly I would have looked climbing into a booster seat. Thankfully though, we never experienced a car accident growing up. But for those with young children who have, I am certain they would agree with these recommendations. The illustration below is convincing enough for me to keep my kids in a booster seat until they are tall enough to be supported by the seatbelt.
Booster seats protect the spine and internal organs during car crashes.
4. Monday, Tuesday...whatever!
Miscellany Monday is a random assortment of thoughts listed in no particular order. I link up with lowercase letters on Mondays (when I remember) and share random things that have been on my mind that day. That being said, the clock has rolled over to 1am at this point and it is officially Tuesday. Oh well! I tried. :) Good night all!